In Year 6, regular homework is set on the following days:
Monday
Maths pages from GCP Targeted Question Book due the following Monday
Tuesday
Reading and updating reading logs in school planners
Wednesday
Arithmetic practice paper due the following Wednesday
Thursday
Spag pages from GCP Targeted Question Book due the following Thursday
Friday

Topic homework due the following Monday

Spellings will be handed out for the children to practice and learn in preparation for their spelling test the following Friday
We set great store on reading independently and enjoying books. Reading should be encouraged every night and we expect children to keep a record of their reading in their school diaries.
Other homework may be set at other times (for instance, practice work in maths) but we will always try and give as much notice as possible.
In addition, there will be occasional 'big' homework activities (often over a holiday) which will be fully explained at the time.
Easter Holiday Homework
During the holidays, we have prepared a few tasks to keep you busy and get you ready for next half-term and specifically for SATs week, which is coming round quickly (14th May), so here goes...
1. SATs Busters - we've given you three special gifts for your holidays (seriously, we are SO kind to you!), your SATs buster books. We'd like you to complete one test in each book (SPAG, reading and maths) every day. It would be brilliant if somebody at home could go through the answers and mark them with you. If there's anything you don't understand, see if you can find out about it by looking in your CGP homework books, looking on the Internet (anchor creative vids, grammaropolis etc) or asking somebody at home.
2. SATs Tests - Another gift from us to you...your SATs papers. We've gone through most of the questions in class but can you look through these papers at home (if would be brilliant if somebody could do this with you), identify any mistakes and work on any areas that you found difficult. We're really proud of what you all achieved during our recent practice SATs week and I'm sure people at home will be too.
3. Use Mathletics and TT Rockstars to practice those all important Maths skills as often as possible.
4. National Young Writers Award - you've all got your competition entry booklets already and we'd like you to write your 500 word story over the holidays. The quality of writing in Year 6 has improved so much this year that we're really excited to read your entries when we get back to school. Bring your work back on Monday 9th April and we'll share the stories in class and submit them for you. Remember, a parent or guardian must fill out and sign the back page of your booklet before we submit it.
5. Eat lots of chocolate and have a brilliant Easter holiday!
Half-term homework due Tuesday 27th February
As well as daily reading (at least 20 mins per day), in preparation for our World Book Day celebrations, we would like you all to 'GET SORTED'.
The question is: which house will you belong to?
Are you a brave Gryffindor, an intelligent Ravenclaw, a loyal Hufflepuff or an ambitious Slytherin?
Visis www.pottermore.com where you can take the quiz to find out which house you belong to (you will need an email address for this so check with an adult first - ther are other internet quizzes that will sort you without an account if needed).
Once you've sorted yourself, find out about your house and present your findings in an interesting way of your choice (poster, model, booklet etc).
And remember, the sorting hat may help inspire your costume choice on World Book Day.
GOOD LUCK WIZARDS!
Homework – due Monday 8th January
Next week we will be starting a new English unit based around a new book. Without giving you too much information as to what the book is about, for Monday we would like you to design and make your own magic wand and bring in any magic tricks to perform as part of our 'wow' moment to introduce the book. If you have anything else magic related at home, for example a toy rabbit or magician's gloves/hat bring those in too! Also, if any of you happen to have a candyfloss maker at home that you would be willing to bring in, (please check with parents first) that would be great and add to our 'wow' factor!
Geography Homework due Monday 22nd January
Here's the website to help you choose a river:
https://online.seterra.com/en/vgp/3133
Remember, you can choose any river, even if it's not on the map!
Christmas Holiday Homework
We've given each of you a special gift to take home this Christmas: your test papers! Over the holidays, we'd like you to look through your SPAG and Maths papers and spot your mistakes. We've gone through some of the questions already in class and we all agreed that we've made some pretty silly mistakes - it's your job now to work out which questions you think you should have answered correctly.
On the front of your paper, write yourself a list of any things that you're stuck on e.g. prepositions and we'll make it our aim to make sure that by the time we have another practice SATs weeks, you've mastered these things.
We're keeping your reading papers so that we can go through them in Guided Reading during the first week back - you all know your scores so you can share them with people at home.
It would be really great if someone at home could look through your papers with you!
Good Luck
Oh, I forgot...here's the rest of your homework:
- Read a good story
- Eat lots and lots
- Sing a Christmas song
- Play a board game
- Watch a Christmas movie
- Have lots of fun and come back in January raring to go...
Homework due Monday 4th December
This week, we've started our new English topic: The Highwayman. A poem filled with love and tragedy, The Highwayman is filled with a vast array of techniques used to create mood and suspense.
Over the weekend, I'd like you to see if you can find out about any real Highwaymen. Who were they and what were they famous for?
How are they similar/different to The Highwayman in Alfred Noyes' poem?
Topic Homework due Monday 27th November
This week, we've been learning all about the Roundheads and the Cavaliers and their motives for fighting in the English Civil War - a bitter conflict that resulted in the deaths of 250,000 people.
Over the weekend, I'd like you to find out about one of key battles during the war: The Battle of Naseby.
When was The Battle of Naseby?
Who won the battle - Prince Rupert's Cavaliers or Cromwell's New Model Army?
Why was the battle such an important one?
What other information can you find out about this pivotal point in the English Civil War?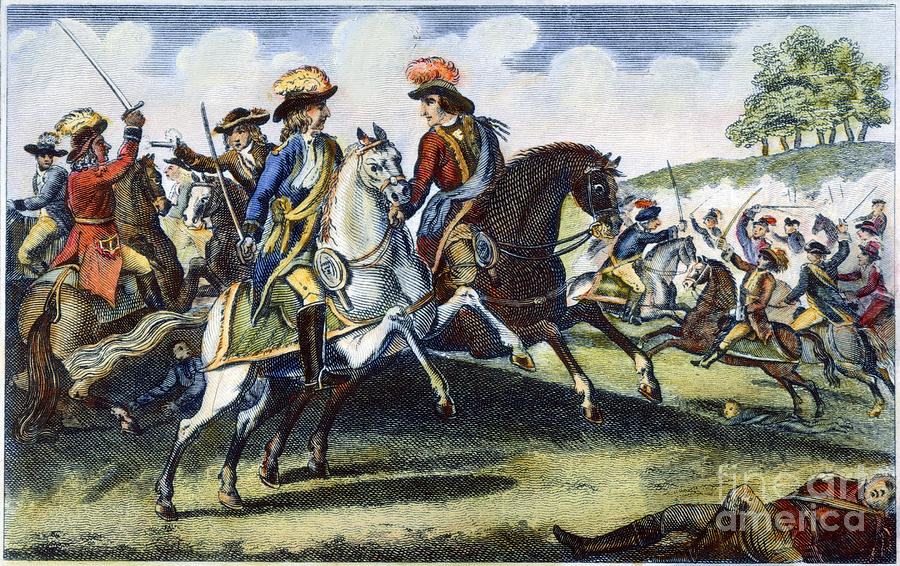 Topic Homework due Monday 20th November
First of all, can you find out what the term 'civil war' means? What is a civil war?
After your homework about the two different sides during the English Civil War, I now want to look in more detail at someone who was pivotal to the Parliamentarian's victory: Oliver Cromwell. We'll be looking more closely next week at the Roundheads and Cavaliers and the role that Cromwell played in the English Civil War. For this homework I want you to tell me why he is such an important figure in Britain's history, and in particular think about the following questions:
Who was he and where did he come from?
Why was 1645 an important year for him and his army?
How was he involved in the execution of Charles I?
Was he right to stop the monarchy?
Topic Homework due Monday 13th November
This week's topic homework involves following up on our recent work based upon the Gunpowder plot. As you are now aware, this event, albeit a good forty years before, resulted in civil war in this country. This civil war was fought between two separate groups – the Roundheads and the Cavaliers.
For this homework I want you to find out the following:
Who were the Roundheads and Cavaliers?

Why were they named this?

Which side did they represent?

Is there any other additional information about them?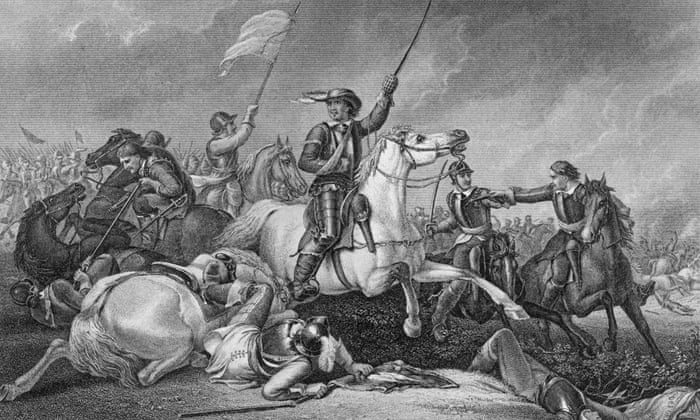 Reading Homework due Monday 2nd November
Over the holidays, I would like you to continue reading the Louis Sachar novel that we have been sharing in Guided Reading this half term - Holes or There's a Boy in the Girls' Bathroom.
Answer the questions on the sheets below and then feel free to read on as far as you can get (remember to record what you've read in your planner too).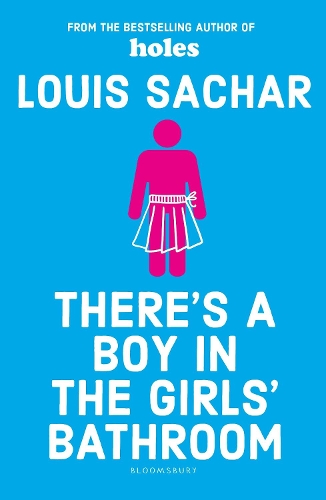 Homework due Monday 23rd October
Next week is art week at Holden Clough and we'll be creating pieces of art based on our class novel - Wonder.
Over the weekend, I'd like you to think of 5 words that spring to mind when you think of Wonder e.g. Kindness.
I'd also like you to find an eye that can be featured in your art work next week... you can look in magazines, newspapers or even print one from the internet. Your eye must be in colour and it should be roughly the right size to feature on an A4 portrait. It may be a good idea to collect a few eyes if you can so that you can select the one that looks best when you're completing your work.
Topic Homework due Monday 9th October
The Golden Age of Islam is traditionally said to have ended with the collapse of the Abbasid caliphate due to Mongol invasions and the Siege of Baghdad in 1258 AD.
What can you find out about the Mongols?
Who was Genghis Khan?
What happened during the Siege of Baghdad?
Topic Homework – 28.09.2017
This week's topic homework involves looking at the significance of ' The Silk Road.' As you are about to find out, this played a huge role in during the Golden Age of Islam. We will recreating our own 'Silk Road' as part of one of next week's topic lessons so it is important you have a prior knowledge of it. I want you to research the following:
What was the Silk Road?
Which countries/continents did it run through/connect?
Why was it so important?
How long was the road?
Miss Jarman's Maths Graoup - have a go at these...
Topic Homework due Monday 11th September
Next week, we will be starting our new topic - 'Why was the Islamic Civilisation of 900AD known as the Golden Age of Islam?'
We'll start by looking at where this period begins and identifying some of the things it was responsible for providing us with.
Over the weekend, I'd like you to find out who the Prophet Muhammad is and how he was associated with the Golden Age? This will help inform our topic work next week.
See if you can find out:
What is a prophet?
Why is Muhammad so important to followers of Islam?
Are there any other prophets and can you name them?
Can you find out any other details about Muhammad such as birthplace and date?
This weeks spellings...
Topic Homework due Monday 18th September
This week, we've been exploring what Baghdad was like in AD900 and what made it a 'Golden Age'. As well as finding out where Baghdad is located on a world map and what the world looked like in AD900, we touched upon what made the city so unique and such an advanced civilization.
We started to think about the role that The House of Wisdom played in the development of Baghdad. Over the weekend, I'd like you to see what you can find out about The House of Wisdom.
See if you can create something that we can add to our working wall, you'll need lots of facts about The House of Wisdom to complete our topic work writing task next week...good luck!